Rigid-flex PCBs are very popular because they combine the characteristics of both rigid and flexible PCBs. Essentially, they laminate a flexible circuit substrate inside a rigid circuit board material. As a result, it provides the stability and strength of a rigid PCB with the versatility of a flexible circuit.
Advantages
Stability - Because their construction consists of interchangeable layers of rigid and flexible PCBs, they provide mechanical stability. They are also suitable for easy installation in tight spaces.
Reliability of connections - Rigid-flex PCBs provide greater stability and polarity. This leads to reliable connections.
Cost-effectiveness - Rigid-flex PCBs are extremely cost effective and ensure that your project is viable.
High Density Applications - As miniaturization and high density applications become more popular, the use of rigid-flex PCBs is becoming more popular.
High shock and vibration resistance - Rigid-flex PCBs are resistant to shock and vibration and have a place in a variety of applications.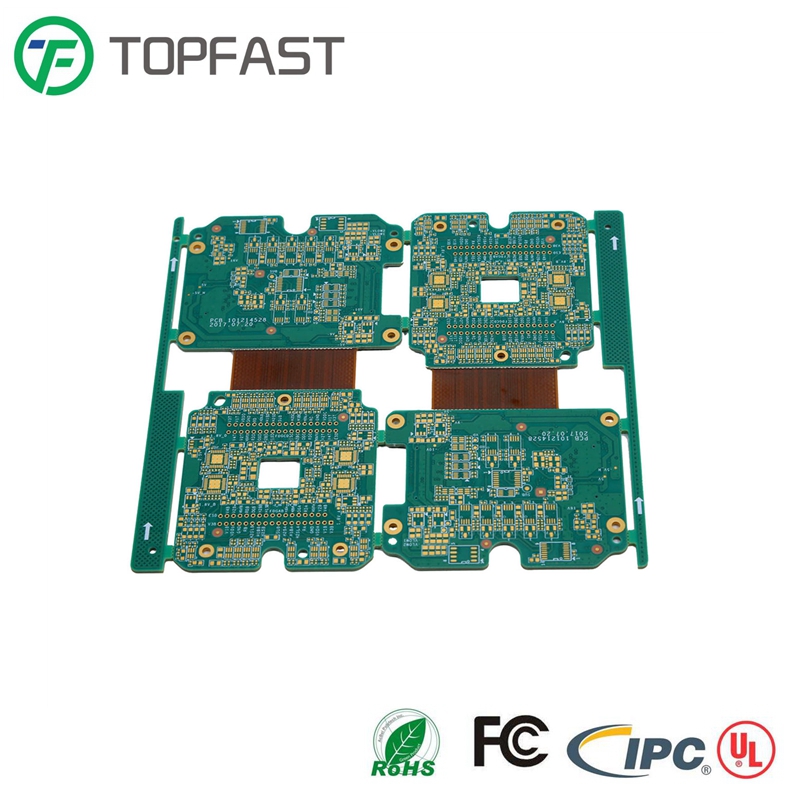 Design Guidelines
While the benefits of rigid-flex PCBs are well documented, there are design guidelines that need to be followed when manufacturing these PCBs. These include
1. Determining the number of layers
Rigid-flex PCBs are made from alternating layers of flexible and rigid PCB materials. Therefore, it is important to determine the exact number of layers required. It is prudent to consult with your electronic contract manufacturer as early as possible to ensure that all requirements are met.
2. Heat dissipation
Due attention needs to be given to a proper heat dissipation mechanism. In its absence, equipment performance may suffer and may also lead to equipment damage. the PCB needs to be conducive to heat dissipation.
3. material layering
Material layering is another key factor. This includes checking for
UL flammability rating, minimum required bend radius, impedance control, mechanical considerations, etc. Mechanical considerations, etc. In turn, material lamination affects cost and manufacturability.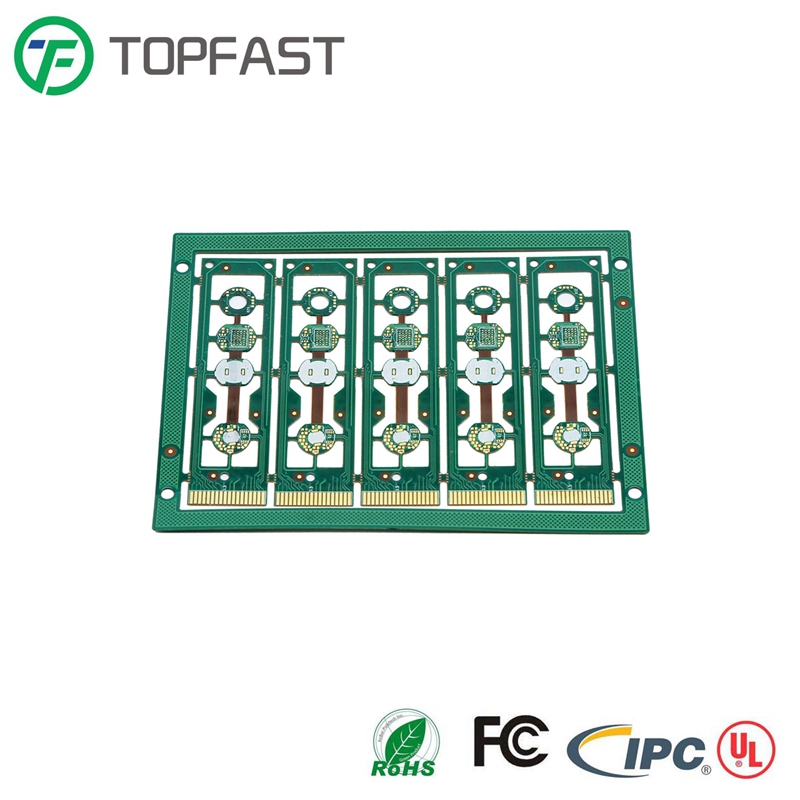 Manufacturing steps
Base Preparation - This involves the preparation of the laminate. In turn, the laminate has a copper layer. If the copper contains rust inhibitors, they need to be removed by immersing them in an acid solution.
Circuit pattern/structure - The circuit pattern is generated through a photo imaging or screen printing process.
Circuit Pattern Etching - Etching the circuit pattern is done primarily by spraying a solution on the circuit pattern or by dipping the laminate into an etching solution. Etching is then performed on both sides of the circuit pattern.
Drilling - Next, laser drilling is used. In turn, laser drilling ensures accuracy and minimizes waste.
Through-hole plating - Copper is deposited in the drilled holes and plated with chemicals. This step is critical to creating electrical interconnects.
Coating resist and stripping - This step involves applying a photoresist coating to the substrate. Next the chemical resist applied to the plated through-hole is peeled off.
Overlay application - The overlay is applied to the PCB to protect it from harsh environmental conditions. The overlay material is screen printed onto the board surface and exposed to UV light.
Lamination - In this step, the flexible printed circuit board is laminated between rigid sections.
Electrical testing and verification - Testing and verification is the final step to ensure the performance and quality of the circuit.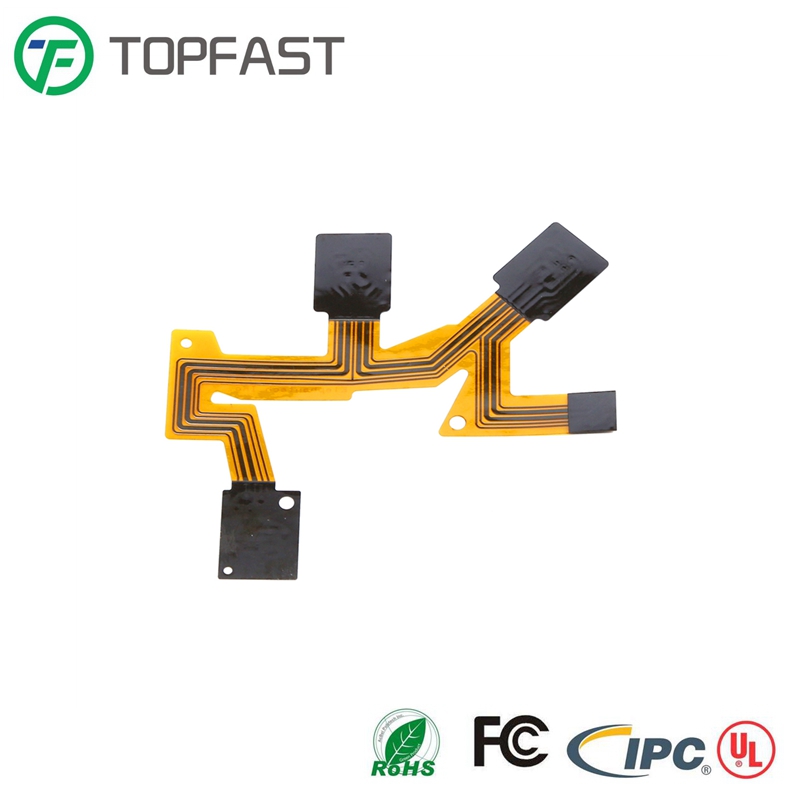 With the above steps, you can rest assured that you will get a performance-driven rigid-flex PCB. it is important to choose a contract manufacturer who specializes in rigid-flex PCBs and who can understand your custom requirements and deliver accordingly.
TOPFAST
As a leading rigid-flex PCB manufacturer, we are well positioned to meet your PCB manufacturing requirements. With over 20 years of experience in rigid-flex PCB manufacturing and assembling PCBs of varying complexity, TOPFAST team of experts and state-of-the-art equipment ensure that all of our PCBs meet industry quality standards. Our goal is to be the leading PCB solutions provider in the electronics industry with first-class products and services. We are devoted to be a trusted partner of our customers.
If you have any questions, please contact us via email.