Printed circuit boards are found in all sizes of electronic devices. You'll find them in watches, home appliances, industrial equipment, and almost any electronic device. Although all of these printed circuit boards perform the same function - powering the device and its performance - they differ in many ways.
The most obvious difference is the PCB board size. PCB designers understand the importance of choosing the right board size, and they do it correctly all the time. This requires multiple considerations.
Different PCB board shapes
Before delving into the details of the different PCB board sizes, it is important to check several board shapes. The following are some common ones.
Miniature high density PCBs for watches
Round PCBs for special devices
Thin boards that can be used around CRTs
Printed circuit boards for industrial equipment
L-shaped printed circuit boards for glass screens
Although most PCBs are rectangular or square, their dimensions vary depending on the application requirements, but the design rules remain more or less the same. The next section will introduce you to the factors to consider for PCB board sizing.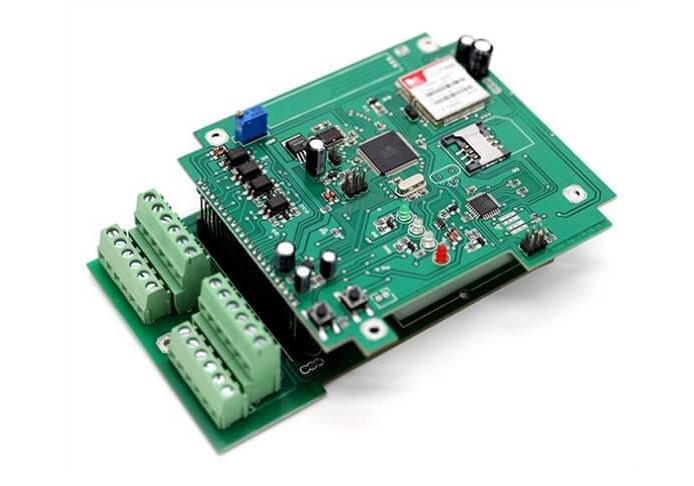 Factors to Consider
PCB board size directly affects not only the functionality of the circuit, but also the budget and deadline. Here are the different factors to consider when deciding on PC board size.
Number of layers
It is important to consider the number of layers of tracks required in the PCB. Keep in mind that additional layers may increase production costs, the number of tracks, and the overall board size. Complex board designs may require multiple alignments and may not be easy to route.
Track Design
In addition to the number of track layers, track size is also important. When deciding on PCB board size, it is important to consider the tracks created on the bare board. If tracks are created farther apart, the number of tracks in any area will be limited; however, if they are created closer together, short circuits or other connection problems may occur.
Installing components
The number of mounting components depends on the application in which they are used. For example, a PCB for a digital watch requires fewer components than a PCB for a laptop computer. Similarly, a PCB for industrial equipment may require more components than a PCB for a laptop. Therefore, it is important to consider these factors when designing a PCB.
Board Mounting Methods
Through-hole and surface mounting are two types of board mounting commonly used by PCB manufacturers. Each of these methods has its own advantages and disadvantages. It is necessary to understand which components will be installed at the beginning and how to install them. Both mounting techniques may require some available space on the board.
Cooling space
Thermal problems are less common with small PCBs. However, these thermal problems are common for PCBs with high component densities and processing speeds. Some components may give off a lot of heat, so they may require additional heat sink space.
As the most important feature of many electronic devices, it is important to choose the right PCB board size. In addition to those mentioned above, it also requires some other considerations. To avoid confusion and minimize the chances of failure, it is always recommended to work with a professional company, TOPFAST, and we welcome your inquiries.
TOPFAST is a professional PCB supplier. We committed to offering the highest quality pcb assembly at the most competitive pricing. Our platform has the best credibility in Google. We have advanced equipment and professional technical team can ensure a quality product in a timely manner.